Round 1: Make 1ch and then continue with sc around the ring until all of it is covered with sc stitches.
Round 2: Combine those crocheted ring into desires shape and sew or glue it together.
Ternyata dengan teknik rajut sederhana pun banyak hal yang bisa kita kreasikan loh!! Misalnya ring besi yang biasa dijual di toko hobi dan manik-manik bisa kita bungkus dengan benang rajut dan dikombinasikan menjadi bentuk-bentuk yang menarik.
Round 1: Buat 1 ch dan lanjutkan dengan 1 sc dari dalam ring tersebut sampai seluruh ring tertutupi dengan sc.
Round 2: Kombinasikan beberapa ring tersebut menjadi bentuk yang diinginkan dengan cara dijahit atau dilem.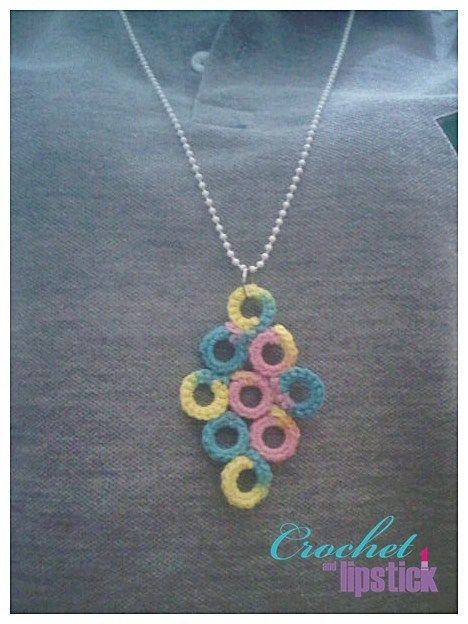 Terms:
ch = chain
sc = single crochet
Add me on your list ^^
or maybe visit my Shop
Reposted from my old blog http://hanaiyzm.blogspot.com before it was hack
Repost dari blog http://hanaiyzm.blogspot.com sebelum di hack