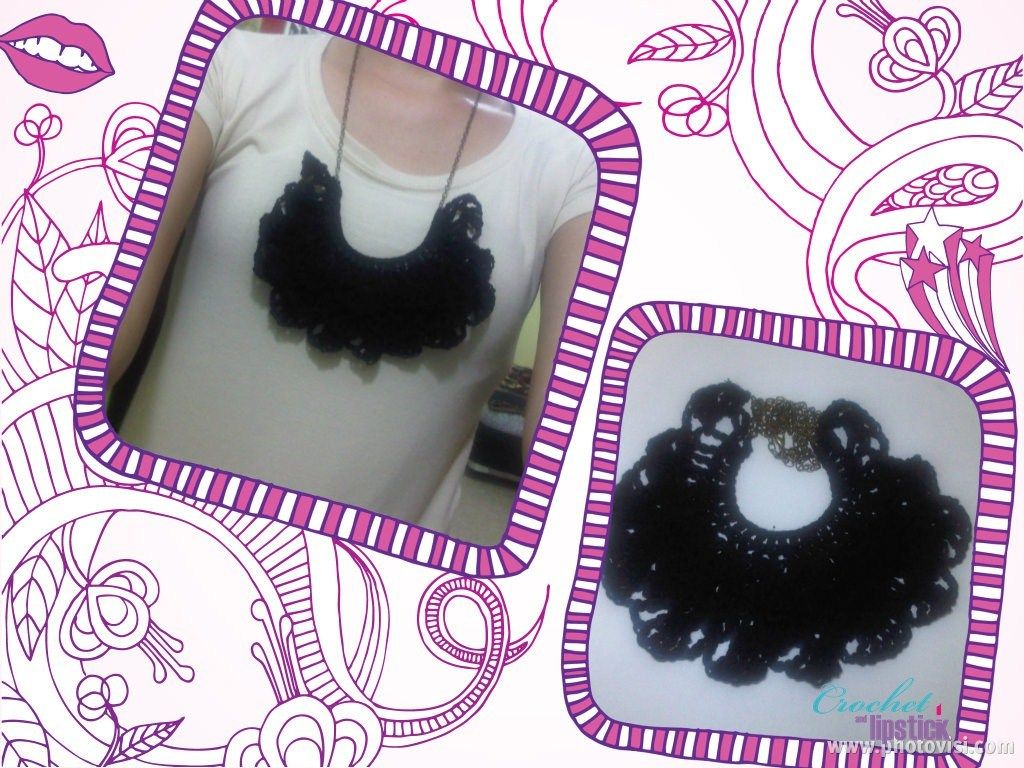 I've been looking for a cute pattern to make a crochet accessories and I stumbled upon A Common Thread's blog. Her blog is really interesting, she has a great sense of fashion and she gives some of her pattern for free. My most favorite pattern from her blog is the crochet bib necklace, especially the one that she made and wear in her blog. I've been tinkering with her pattern and make some other inspiration from her pattern.
Untuk yang suka dengan pola-pola yang lucu untuk dibuat aksesoris coba deh mampir ke blognya A Common Threat. Saya suka sekali dengan isi-isi blognya dia dan terutama pola-pola rajutan gratisannya. Pola favorit saya dari blognya adalah Crochet Bib Necklace terutama yang dia pakai di blognya. Hasil yang saya share disini adalah merupakan modifikasi saya dari pola blognya.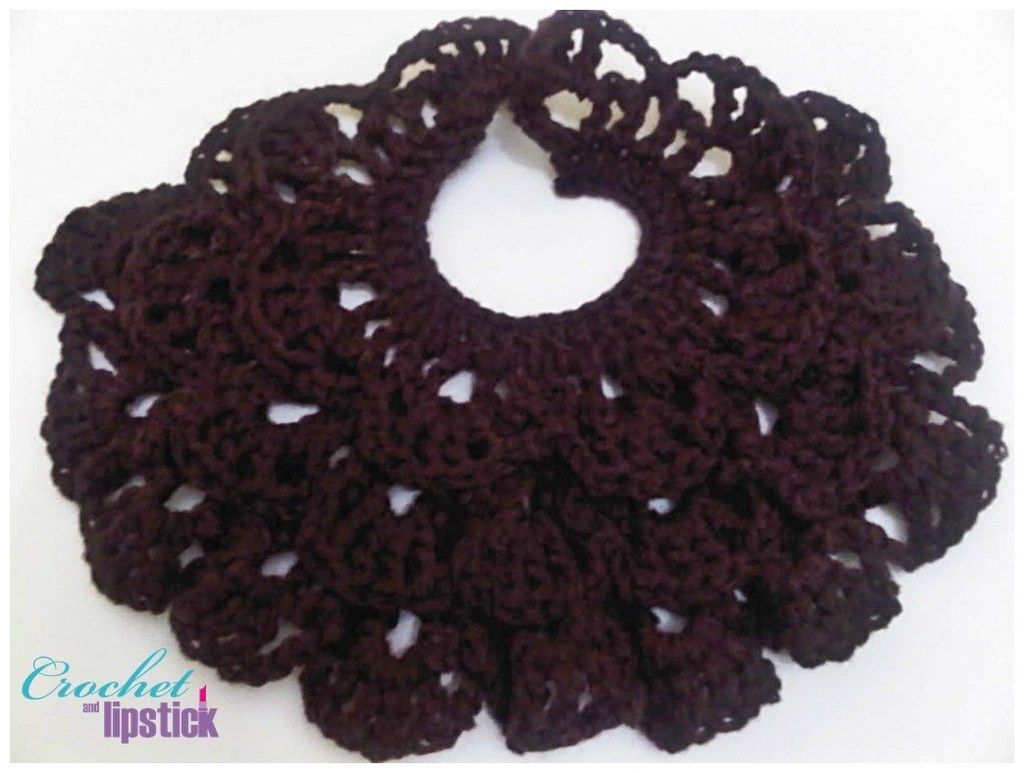 This is the crochet bib necklace looks like, it's actually from 3 row of crochet that is join into one big, bold, statement necklace.
Di atas adalah Statement Necklace yang dibuat dari kombinasi 3 kalung.
If three are too big just make one and it's still looks cute. Kinda look like a lace.
Kalau 3 baris terlalu besar cukup satu pun sudah terlihat cantik.
You can also make a beautiful rose from the same pattern, just roll the finished pattern and sew or glue at the bottom part.
If you're interested in making this, just visit
acommonthread.
Dari satu baris pun bisa dibuat menjadi bunga mawar yang cantik ini, cukup dengan digulung dan ditempel dengan lem.
Kalau tertarik bisa mampir ke blog
A Common Thread.
Add me on your list ^^
or maybe visit my Shop
Reposted from my old blog http://hanaiyzm.blogspot.com before it was hack
Repost dari blog http://hanaiyzm.blogspot.com sebelum di hack