Sudah cukup lama saya berperang melawan yang namanya jerawat dan sudah mencoba berbagai macam produk sampai akhirnya sekarang saya mulai beralih dengan perawatan yang lebih alami seperti menggunakan minyak zaitun, minyak kelapa dll. Nah... kali ini saya ingin berbagi resep toner yang bisa kamu buat sendiri dan toner ini cocok untuk yang kulitnya mudah berjerawat. Selain resep ini ada banyak loh resep-resep toner homemade yang bisa kamu sesuaikan dengan jenis kulit kamu.
I've been fighting acne for quite some time now and I've tried a lot off stuff which doesn't seem to work. Nowadays my acne fighting treatment leans toward natural remedies such as using olive oil, coconut oil etc. Anyway... Now I'm gonna share a homemade toner recipe that you can make at home and it's good for acne prone skin. Beside this recipe you can also find other homemade recipe that's suitable for you skin type.
Bahan-Bahannya:
- Cuka Apel
- Air Mawar
- Container
Cara Buat:
Campurkan 1/3 bagian cuka apel dan 2/3 bagian air mawar.
Ingredients:
- Apple Cider Vinegar
- Rose Water
- Container
How to Make:
Mix 1/3 of ACV with 2/3 of rose water.
Campuran tonernya saya buat dalam ukuran kecil dan bila tidak disimpan dalam kulkas kira-kira bertahan selama 1 bulan tapi kalau disimpan di dalam kulkas bisa jauh lebih awet dan enak juga dipakainya ada sensasi dingin gitu... Toner ini saya gunakan setiap pagi dan malam hari setelah membersihkan wajah dan juga untuk campuran masker. Sisa toner yang masih ada di kapas biasanya saya oleskan ke punggung untuk membantu mengurangi jerawat punggung.

I keep the toner mixture in a small container and if you don't keep it in the fridge it'll last for about a month but if you keep it in the fridge it'll definitely last longer. Plus if you keep it in the fridge you'll get a nice cooling sensation. I use this toner twice a day and as a mask mixture and I usually pat the leftover toner on the cotton to my back so my bacne dries faster.
Air Mawar (Rose Water)
Selain sebagai aromaterapi karena baunya harum, air mawar dapat merangsang pertumbuhan kulit. Air mawar ini saya beli di Pasar Beringharjo di bagian yang menjual perlengkapan spa, aromatheraphy dll. Air mawar ini sendiri bisa digunakan sendiri sebagai toner maupun campuran masker. Air mawar memiliki komposisi kimia yang kompleks karena mengandung lebih dari 300 bahan kimia, komposisi yang bekerja sebagai obat jerawat alami adalah Fenil Etanol dan Eugenol. Fenil etanol adalah agen antiseptik alami dan disinfektan, sedangkan Eugenol berfungsi sebagai agen anti-mikroba dan astringent yang efektif. Kedua zat kimia secara efektif digunakan untuk menyembuhkan jerawat dan lainnya. Penyebab utama jerawat adalah kelebihan produksi sebum, yang menciptakan tempat berkembang biak bagi bakteri yang memproduksi jerawat. Sifat-sifat anti-mikroba dan antiseptik dari air mawar membunuh bakteri memproduksi jerawat, sehingga membersihkan kulit dan juga mencegah munculnya jerawat.
Di Jogja air mawar bisa dibeli di toko kosmetik seperti Mutiara atau di Pasar Beringharjo.
Aside from the aromatic theraphy rose water has a lot benefits. It contains complex chemical composition that helps fights acne such as Fenil Ethanol and Eugenol. Fenil Ethanol is a natural antiseptic and disinfectan agent and Eugenol is an effective anti-microbial and astringent. One of the main cause of acne is excessive sebum that'll become a breeding ground for acne causing bacteria so the anti-microbial and antiseptic properties from rose water helps kill bacteria and keeping our skin clean and prevents acne.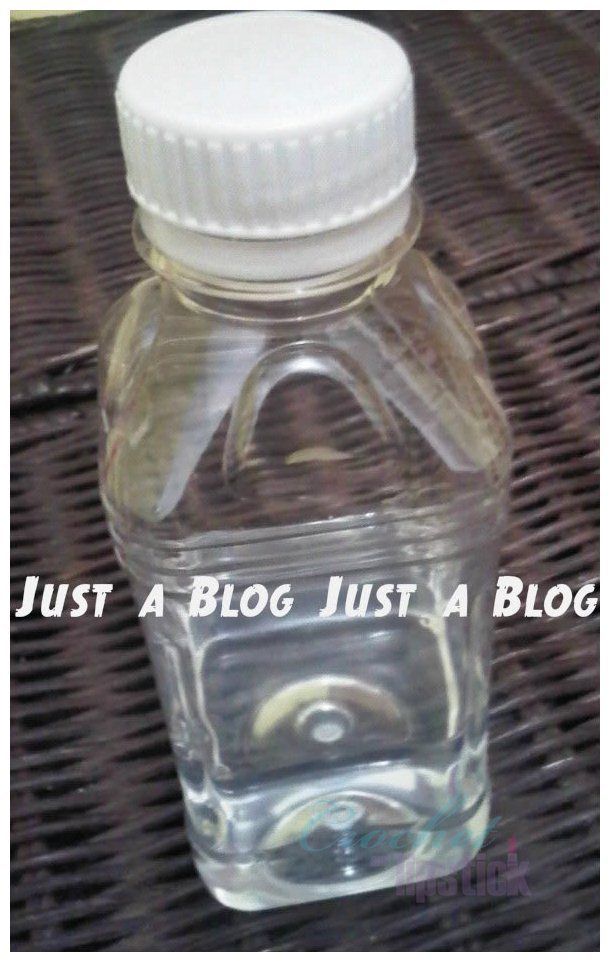 Cuka Apel (Apple Cider Vinegar)
Cuka apel sudah banyak digunakan untuk kesehatan dan kecantikan, saya sendiri lebih sering menggunakan cuka apel sebagai campuran toner, masker dan bilasan terakhir setelah keramas. Cuka apel baik untuk jerawat karena dapat menyeimbangkan level pH kulit kita.
Cara saya menggunakan cuka apel ini misalnya untuk campuran toner yaitu kira-kira 1/3 dari ukuran botol dan sisanya bisa menggunakan air mawar maupun air mineral. Sedangkan untuk bilasan setelah keramas biasanya saya mencampur sekitar 3 sendok makan ke dalam gayung. Banyak juga yang meminum cuka apel ini untuk kesehatan dan diet tapi saya sendiri jarang karena selain lupa, rasanya juga tidak enak.
Untuk diminum caranya adalah dengan mencampur 2-3 sendok makan dengan segelas air dan untuk mengurangi rasa asam bisa dicampur madu. Setelah minum jangan lupa berkumur karena cuka bersifat asam dan dapat merusak enamel gigi. Untuk jerawat punggung saya oles sedikit cuka apel ke kapas atau di dalam botol spray kecil dan tinggal dioles atau disemprot ke punggung. Untuk penggunaan tanpa dicampur lebih baik saat malam karena baunya tidak enakkkk!!
Cuka apel merupakan agen pelawan bakteri alami yang efektif dan mengandung banyak mineral dan elemen penting seperti kalium, kalsium, magnesium, fosfor, klor, natrium, belerang, tembaga, silikon besi, dan fluor yang vital untuk kesehatan tubuh. Macam-macam manfaat dari cuka apel seperti:
- Mengurangi infeksi sinus dan sakit tenggorokan
- Kolesterol tinggi
- Menyembuhkan kondisi kulit seperti jerawat
- Melindungi terhadap keracunan makanan
- Mengatasi alergi pada manusia dan hewan
- Mencegah kelelahan otot setelah latihan
- Memperkuat sistem kekebalan tubuh
- Meningkatkan stamina
- Meningkatkan metabolisme yang mendukung penurunan berat badan
- Meningkatkan pencernaan dan menyembuhkan sembelit
- Mengurangi gejala rematik dan asam urat
- Mencegah kencing batu dan infeksi saluran kemih
Cuka apel yang saya pakai dibeli di supermarket lokal seperti Carrefour, Superindo, Mirota Kampus dll.
Apple cider vinegar has been used for health and beauty since ages ago. I myself often use apple cider vinegar as a toner and mask mixture and as a hair rinse after shampooing. Apple cider vinegar is good for acne because it can balance the pH level of the skin.
The way I use apple cider vinegar is by mixing approximately 1/3 of the size of the bottle and adding mineral water or rose water for the rest. As a hair rinse I usually mix about 3 tablespoons into a bowl and rinse my hair with it. You can also drink apple cider vinegar for health and diet but I myself rarely done it because I keep forgetting and it taste awful.
If you want to drink ACV mix 2-3 tablespoons with a glass of water and to reduce the sour taste you can mix it with honey. After drinking, don't forget to gurgle because ACV is acidic and can damage your tooth enamel. For my back acne I add a little apple cider vinegar to a cotton ball or put it in a small spray bottle. If you want to use undilluted ACV I recommend using it at night because the smells might be bothersome.
Apple cider vinegar is a natural bacteria-fighting agent that is effective and contains many minerals and trace elements such as potassium, calcium, magnesium, phosphorus, chlorine, sodium, sulfur, copper, iron silicon and fluorine that are vital to the health of the body. Benefits of apple cider vinegar such as:
- Reduce sinus infections and sore throat
- High cholesterol
- Heal skin conditions like acne
- Protect against food poisoning
- Overcoming allergies in humans and animals
- Prevent muscle fatigue after exercise
- Strengthen the immune system
- Increase stamina
- Improve metabolism which supports weight loss
- Improve digestion and cure constipation
- Reduces symptoms of arthritis and gout
- Prevent bladder stones and urinary tract infections

Cuka apel yang saya pakai dibeli di supermarket lokal seperti Carrefour, Superindo, Mirota Kampus dll.
Sumber / Source:
http://www.myacnetreatmentreview.com/rose-water-natural-acne-cures/
http://www.acneinreview.com/rosewater-a-natural-cure-for-acne/
http://www.acne.org/messageboard/index.php/topic/108428-apple-cider-vinegar/
Add me on your list ^^
Reposted from my old blog http://hanaiyzm.blogspot.com before it was hack
Repost dari blog http://hanaiyzm.blogspot.com sebelum di
retas