Kali ini saya mau berbagi resep masker yang saya dapat dari YouTube.
DIY
Mask
pertama yang saya coba adalah
DIY Yoghurt and Oatmeal Mask
(
klik disini
) dan hasilnya cukup oke jadi saya makin tertarik untuk mencoba macam-macam DIY mask lainnya. Masker ini sering disebut "
The Burning Mask
" karena ada sedikit sensasinya saat digunakan dan biasaya menjadi
DIY Mask
andalan untuk yang memiliki kulit
acne-prone
seperti saya.
Today I'm gonna share about a DIY Mask recipe that I found on YouTube. The first DIY Maak that I've tried before was the DIY Yoghurt and Oatmeal Mask (
click here
) and it does wonder to my skin so now I'm on the look for another great DIY Mask recipe. People have called this particular DIY Mask Recipe "The Burning Mask" because it gives your skin a slight burning sensation when you used it (a good one though...) and it's a go to recipe for people with acne-prone skin like me.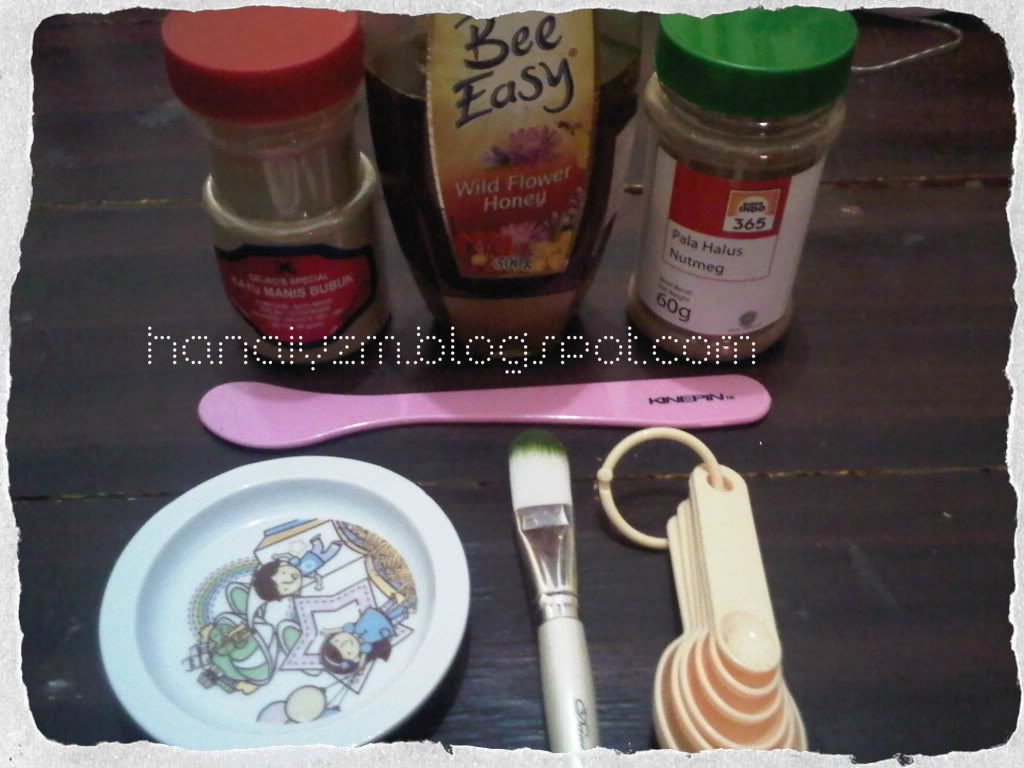 Bahan-bahannya:
Madu (terserah madu yang mana aja_
Bubuk pala
Bubuk kayu manis
Kuas
Spatula kalau ada, kalau tidak ada pakai kuasnya aja
Wadah kecil
Optional:
Ingredi

ents

:
Honey (any kinds)
Nutmeg powder
Cinnamon powder
Brush
Spatula (optional)
Small plate
Optional:
How to Make:
1/4 sdt Pala Bubuk | 1/4 tsp Nutmeg Powder
1/4 sdt Kayu Manis Bubuk | 1/4 tsp Cinnamon Powder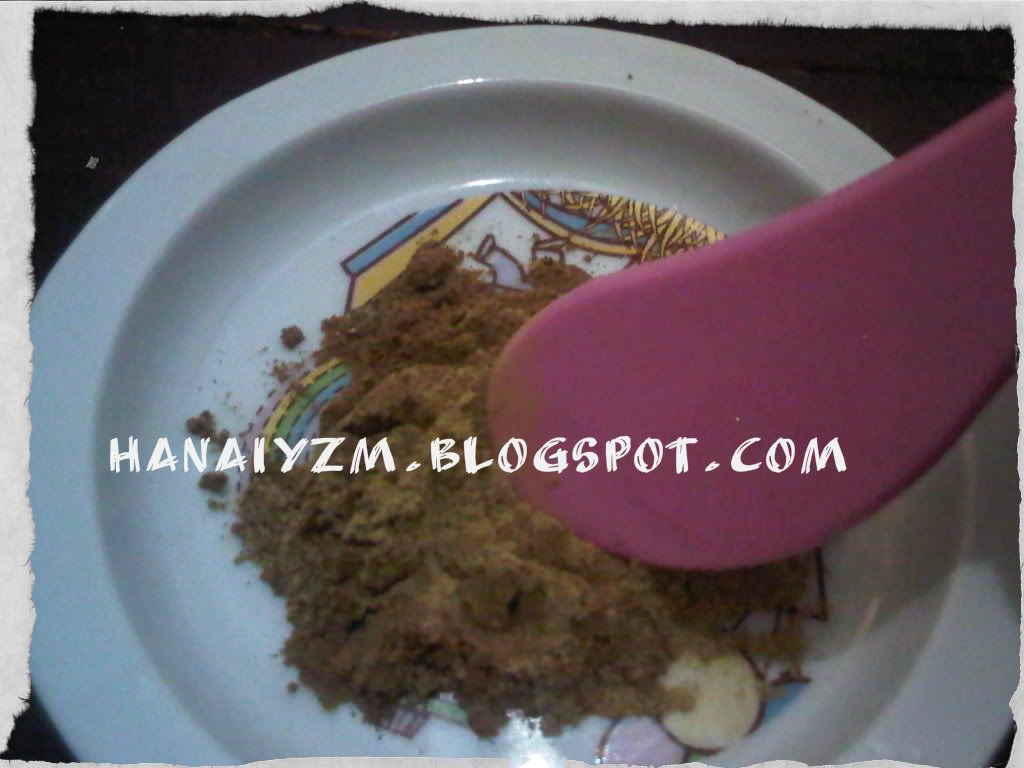 Mix.. Mix.. Mix...
Tambahkan madu secukupnya | Add a dash of honey
Mix again...
Voila..!!
Pardon my look
Maafkan muka saya yang seperti antah berantah sepertinya madunya terlaku banyak jadinya netes kemana-mana. Biasanya masker ini saya diamkan selama 10-20 menit lalu dibilas dengan air hangat (air biasa juga gpp sih...) sambil dipijat secara perlahan karena Pala dan Kayu Manis bubuknya bisa jadi
scrub
alami. Setelah dibilas lanjut dengan menggunakan toner dan pelembab/krim malam.
Pardon my weird ass look, I think I add too much honey and it makes the mask drips everywhere. I'm not complaining though cos Honey and Cinnamon tastes awesome he he he... I leave the mask for 10-20 minutes and wash them with warm water and massage my face for a little bit because the Cinnamon and Nutmeg Powder will act as a natural exfoliant. After the mask is clean off my face I usually continue with toner and moisturizer/night cream.
Add me on your list ^^
or maybe visit my Circle Lens Shop
Reposted from my old blog http://hanaiyzm.blogspot.com before it was hack
Repost dari blog http://hanaiyzm.blogspot.com sebelum di hack