As many of you have probably known before Thailand Beauty Products are popular for their whitening series and one of their most popular brand is Cathy Doll. I mean what's not to like!! The products are good and the packaging is too cute!! My review for today is from their Tofu Series which is Cathy Doll White Tofu Body Pudding.
Sepertinya sudah banyak yang tahu kali yah kalau Thailand itu terkenal dengan produk kecantikannya terutama untuk produk whitening dan salah satu brand yang populer disana adalah Cathy Doll. Selain produknya juga bagus-bagus, kemasannya itu loh!! Gemes tak terkendali!! Nah review saya kali ini adalah salah satu produk Cathy Doll dari Tofu Series yaitu White Tofu Body Pudding.
With Memory Lock Innovation it claims to be able to memorize the moment when skin condition is supreme for keeping the skin in moist condition and looks firm all the time. It contains Soy Beans that helps arouse collagen production, keeping skin moisturized, fades wrinkle and reduce fine line. It's all gentle to any skin type.
Dengan "Memory Lock Innovation" produk ini diklaim dapat mengingat saat dimana kondisi kulit sedang dalam keadaan prima dan menjaga kulit supaya tetap lembab dan kencang setiap saat. Mengandung Kacang Kedelai yang dapat membantu produksi kolagen, menjaga kulit tetap lembab, mengurangi kerutan dan garis-garis halus. Selain itu produk ini juga cocok untuk semua jenis kulit.

Ingredients:
Aqua, Cetearyl Alcohol, Acrylates Copolymer, Paraffinum Liquidum, Glycerin, Isopropyl Palmitate, Glyceryl Stearate, PEG-100 Stearate, Dimethiconol, Triethanolamine, Methylparaben, Diazolidnyl Urea, Propylparaben, Fragrance, Soya-Bean Milk

Packaging:
Tofu Body Pudding comes in a twist jar packaging and it contains 220ml products inside. It has a partition inside which is good because unlike body butter I think if it doesn't have the partition it will leak. Plus since I have to scoop the product out hygiene issue will be a problem too.. Why don't they make it in pump anyway??
Produk ini dikemas dalam toples (toples??) plastik ulir dan berisi produk sebanyak 220ml. Di dalamnya ada penutupnya supaya isi body puddingnya tidak luber kemana-mana, tapi menurut saya sih mendingan model pump kali ya? Supaya tidak perlu dicolek-colek gitu dan lebih higienis.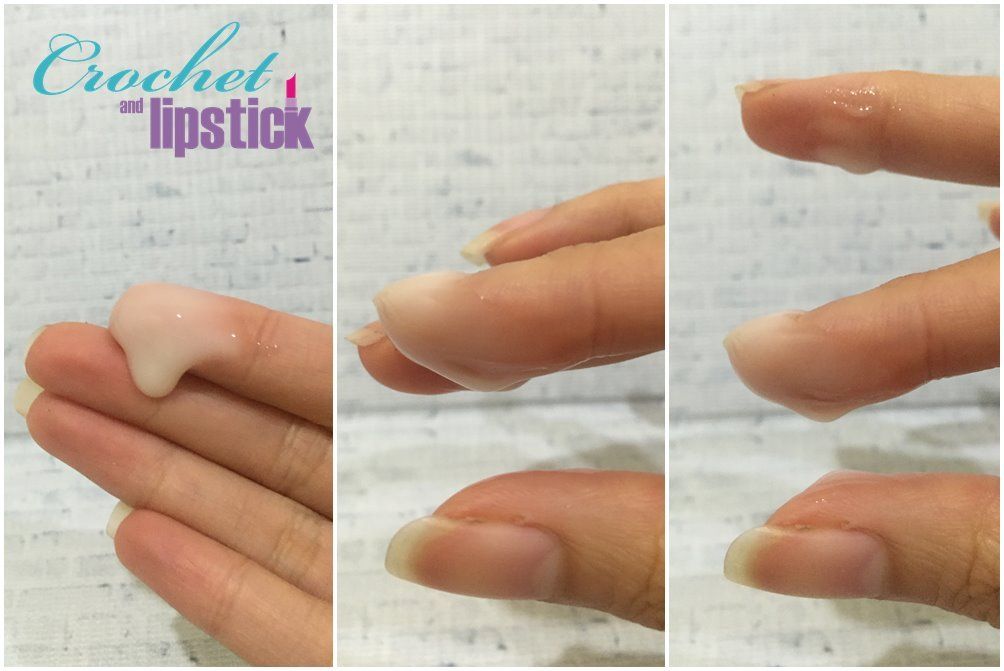 The Pudding
The pudding texture is really bouncy like if you put your finger inside the jar it will bounce back according to the jar size and when take it with your finger it won't drip from your finger. I think that's what it meant with the Memory Lock Innovation thing... If you like Vanilla Pudding then you'll love this one because the smell is just like that!! I usually use it after shower and slather it all over my body. It absorbs fast and highly moisturizing. As for the whitening though I don't seem to notice any difference with my skintone so far, but the again my skin is pretty light to begin with.
Teksturnya sangat "bouncy" dan kalau jari kita dicelupin ke dalam akan terasa kenyal-kenyal gitu dan akan kembali ke tekstur semula. Mungkin itu kali ya maksudnya dengan "Memory Lock Innovation"?? Kalau kamu suka dengan puding Vanila pasti bakalan suka juga dengan produk ini karena aromanya miripp banget dengn puding Vanila. Biasanya si Body Pudding ini saya pakai sehabis mandi supaya kulit terasa makin lembab dan segar. Produknya cepat menyerap di kuiit dan sangat melembabkan juga loh!! Di nama produknya ada embel-embel White tapi meskipun saya pakai sampai habis rasanya tidak ada perubahan yang berarti pada skintone saya, tapi memang kulit saya sih rasanya sudah cukup putih he he he...
Pros
Nice scent | Aromanya enak
Highly moisturizing | Sangat melembabkan
Cons
Hygiene issue | Kurang higienis
Where to Buy