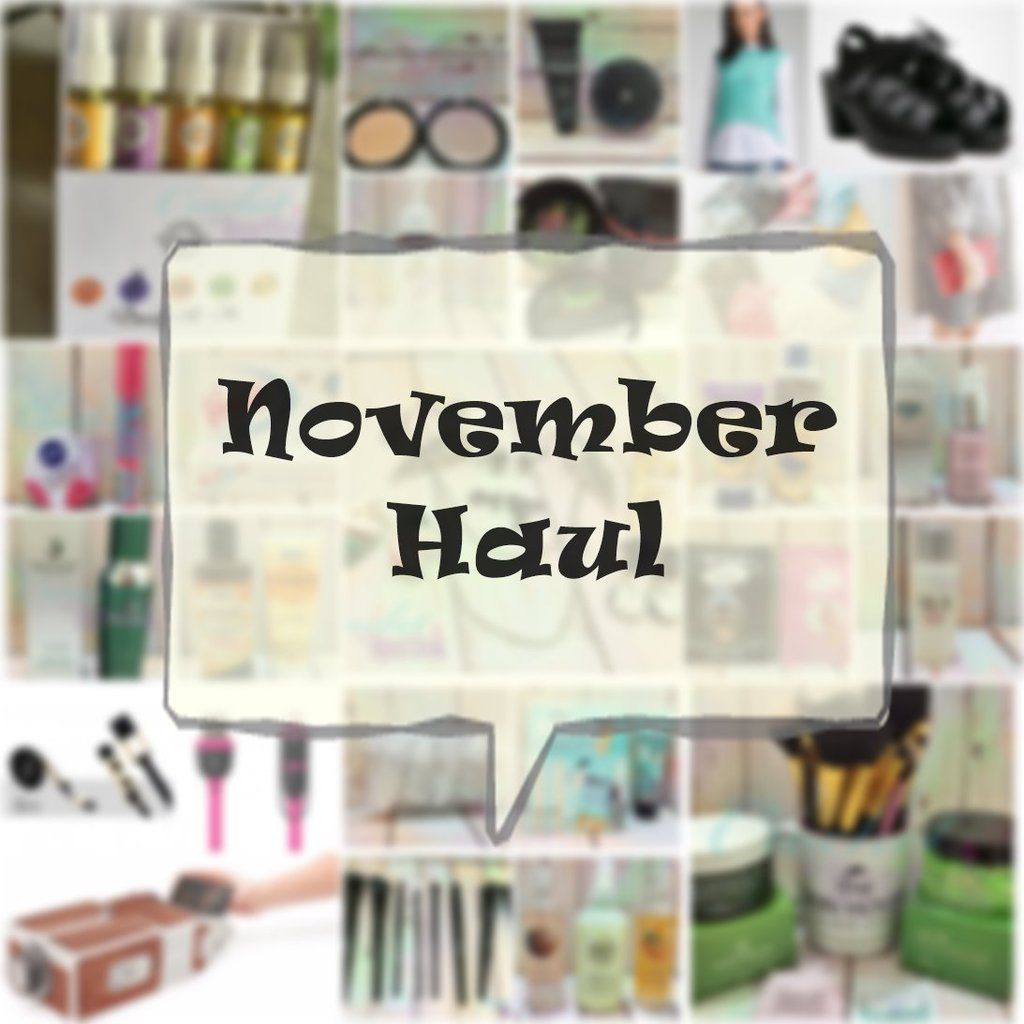 December is almost over but I haven't had the chance to post my November Haul yet because it's been a busy week. So keep scrolling if you wanna know what stuff I bought last November.


Desember sudah mau berakhir tapi saya masih belum aja sempat posting hasil haul saya di bulan November karena belakangan ini sibuknya itu pake banget. Berhubung sekarang ada sedikit waktu saya langsung bikin aja lah ya postingannya...
Ofra Cosmetic @dupethat Highlighter
- You Dew You (left)
- You Glow Girl (right)
Ever since I follow
@dupethat
on IG I've been obsessed with their highlighter and when I finally saw it was available at
@preorderbymimo
I bought them right away!! I've been using it almost everyday now too!!


Sejak saya follow IG-nya
@dupethat
saya udah mupeng banget sama highlighternya dan waktu lihat ternyata
@preorderbymimo
udah ngejual langsung saya beliikkk!! Hampir tiap hari saya pakai saking sukanya!!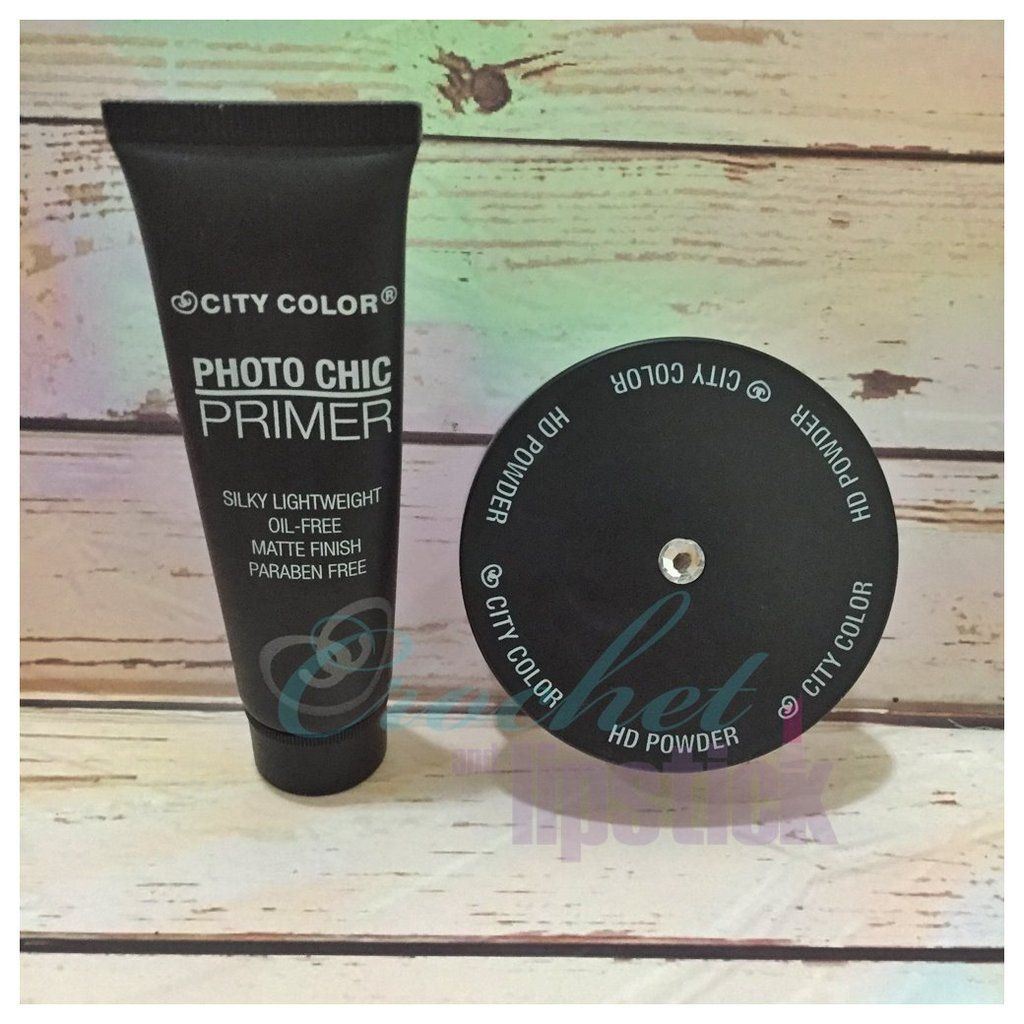 City Color Cosmetics
- Photo Chic Primer
- HD Powder
I kinda like silicone based primers because of the silky smooth feeling it gives to my skin but unfortunately my skin tends to breakout from it so I'm very happy because I've no breakout from this primer!! I've been using it almost everyday and my skin is still fine!! After foundation I set it with the HD Powder and it also gives a silky smooth feeling to my skin while keeping the oils at bay. SUPER HAPPY!!


Saya sebetulnya lebih suka silicone based primer karena membuat kulit saya terasa halus dan mulus cuman sayangnya saya sering breakout tralala kalau pakai primer model begini jadi waktu saya nekad beli primernya City Color dan ternyata sama sekali tidak membuat saya breakout pheww!! #gulingguling Sekarang pun saya pakai hampir setiap hari dan kulit saya masih aman-aman saja. Setelah foundation kemudian saya set dengan HD Powder yang juga memberikan kesan halus dan mulus pada wajah saya dan selain itu juga membuat wajah saya jadi tidak cepat berminyak. SUPER HAPPY!!
Visit:
@makeupuccino
www.makeupuccino.com
The Bath Box
- Sugar Face and Body Cleanser
- Florida Dream Body Lotion
Saw this unique cleanser on their IG
@thebathbox
and decided to try them and since the Florida Dream body lotion which was currently out of stock is now available I bought it too. I am so in love with the cleanser!! It makes my skin really smooth and supple and I'm currently on my second jar.


Saya lihat cleanser yang unik ini di IG-nya
@thebathbox
dan akhirnya saya coba karena penasaran, eh kebetulan Florida Dream yang tadinya kosong juga ada akhirnya saya beli juga deh. Untuk yang belum pernah coba sama cleansernya itu beneran enakkk banget!! Saya sekarang malah udah pakai jar yang kedua.
Visit:
www.thebathbox.co.id
Vienna Products
-
Blue Horse Shampoo Nourish and Repair
- Blue Horse Conditionr Nourish and Repair
-
Purifying Black Mud Face Spa Peel Off Mask
- Good Night Relaxing Sleeping Face Mask
- Vio Make Up Multi Cream
I bought the Vienna Blue Horse Hair Treatment at the Cosmobeaute event and I really love how it makes my hair smells really nice and smooth so when I know that they have a webstore where I can buy all sorts of Vienna products I bought a few of them. I haven't tried the mask but for the Vio Make Up Multi Cream I really like it because it's so versatile. I can use it as a highlight, makeup base and eye base. It also moisturize my skin so I can skip moisturizer when I use this product.


Awalnya saya beli Vienna Blue Horse Hair Treatment di event Cosmoebeaute di JCC dan ternyata rambut saya jadi lebih lembutr, mudah diatur dan wangi. Saya coba google ternyata ada loh toko onlinenya dari produsennya langsung yang menjual produk-produk Vienna dan langsung deh saya coba beli beberapa. Untuk maskernya masih belum sempat saya coba tapi untuk Vio Make Up Multi Cream saya benar-benar suka karena multifungsi sesuai namanya, bisa dijadikan highlight, makeup base dan eye base. Selain itu karena dia melembabkan saya juga bisa melewati penggunaan pelembab saat menggunakan produk ini.
Visit:
www.viennashop.co.id
Bril Savonnerie Liquid Soap for Hair and Body
I saw this when I went to Pasar Modern Bintaro with my mom and thinking that it would be perfect for travelling since I can pretty much use it for face, hair and body. It contains no synthetic colorant, harsh chemical and chemical so it's perfect for sensitive skin too.


Saya lihat ini waktu iseng-iseng ke Pasar Modern Bintaro sama mama saya dan lihat ini. Karena bisa dipakai untuk seluruh tubuh dari kepala sampai kaki jadi bakalan cocok untuk saya travelling pas liburan nanti. Sabun ini tidak mengandung pewarna, bahan kimia yang keras dan pewangi jadi kulit yang sensitif pun akan cocok pakai ini. Sepertinya dibuat hadiah untuk yang mau Umroh juga cocok kali ya??
Visit:
@brilyan
@brilsavonnerie
Satto Products
- Hair Tonic
- Whitening C-Scrub
I bought their Hair Tonic at the Cosmobeaute event too but the bottle got broken in two on the way back. Fortunately I was able to save about a half of it and have been using it quite religiously and since I'm pretty happy with the results I bought it again along with the Whitening C-Scrub when it was on sale at Lazada.


Saya beli Hair Tonic-nya waktu ke event Cosmobeaute di JCC tapi ternyata botolnya pecah waktu di jalan pulang. Untungnya masih bisa diselamatkan setengah botol dan waktu saya gunakan sebulanan terakhir ternyata cukup bagus juga dalam mengurangi rambut rontok. Jadinya pas ada diskon di Lazada saya beli lagi deh sekalian sama Whitening C-Scrub.
Visit:
www.lazada.co.id
SK-II Facial Treatment Essence
I admit I was late to jump into the SK-II bandwagon mainly because of the price. But after I saw how good the changes in my friend is I finally I decided to try a few bottle of their sample size. Needless to say I am really happy with the results!! I had a nasty breakout and hormonal acne ever since I move to Jakarta and this "miracle water" and Shangpree S-Energy Serum has help my skin a lot!! My hormonal skin is almost gone and the overall texture of my skin felt really nice. I'm gonna save money for a full size bottle!!


Awalnya saya ragu untuk mencoba benda kesukaan sejuta umat ini karena selain harganya yang cukup mahal saya juga takut kalau tidak cocok. Tapi berhubung salah satu teman saya ada yang pakai dan saya lihat sendiri perubahannya akhir saya coba lah beli dulu beberapa botol yang ukuran sampel dan ternyata saya suka banget!! Sejak saya pindah ke Jakarta kulit saya sangat bermasalah, berjerawat bruntusan dimana-mana, tapi sejak mulai pakai SK-II FTE dan Shangpree S-Energy Serum kulit saya jadi jauh lebih baik. Jerawat hampir tidak ada dan bruntusan pun hilang!! Resolusi tahun baru sepertinya adalah membeli yang ukuran full size.
Visit:
www.tokopedia.com
Verile Acne Gel
I saw it at first on my cousin bathroom counter and since I forgot to bring my acne meds I tried hers. Amazingly my skin reacts quite well to it. The acne dries quite fast but didn't leave the area around the acne dries which is usually the case when I use any acne meds. Either they didn't work or the work but gives a nasty dry patch around the acne. It's really cheap too!!


Saya lihat acne gel ini di rumah sepupu saya dan kebetulan waktu itu saya lupa bawa salep jerawat akhirnya iseng deh nyobain punya dia. Ternyata cocok loh!! Biasanya kalau saya coba salep jerawat itu kalau tidak ngefek ya memang jerawatnya kempes tapi area di sekitar jerawat jadi kering banget. Nah kalau pakai si Verile ini jerawat jadi cepat kempes dan kering tapi area di sekitar jerawat tidak ikut-ikutan kering.
Jessup Exclusive Duo Fibre Set
Don't need to have any caption. I bought their 15 Eye Face Brush Set last month and I just really want their Duo Fibre Set now (>.<).


Gak perlu banyak penjelasan kalau yang ini deh. Bulan lalu saya beli yang 15 Eye Face Brush Set dan sekarang saya kepingin set yang ini (>.<).
Visit:
@jessupbrush
The Body Shop
- Shea Body Mist
- Satsuma Body Mist
- Moringa Body Milk
I bought this at their Bring Back Our Bottles event.


Saya beli pas event Bring Back Our Bottles.
Shangpree S-Energy Long Lasting Concentrated Serum
I just lovveee this serum!! I use the SK-II FTE alone at first and they give a good result on my skin but when I combine it with this serum they work AMAZING!! I still have a lot of blemish marks so I hope they can disappear faster when I use both religiously.


Saya cintaaa sama serum ini!! Awalnya saya hanya menggunakan SK-II FTE saja tapi setelah saya kombinasikan dengan serum ini hasilnya AMAZING!! Berhubung bekas jerawat saya sekarang banyak banget semoga dengan rajin-rajin pakai ini bisa lebih cepat pudarnya.
Visit:
@shangpree_id
There's a BUY 1 GET 1 FREE now untill 31 December 2015!!!
Stuff From Jakarta Notebook
- Hoco UPL14 Lipstick 2 in 1 Duo Cable Lightning and Micro USB Cable for Android / iOS 9
- 2 in 1 Duo Magic Cable Lightning and Micro USB Cable for Android / iOS
- Smartphone Projector 2.0
I keep loosing my USB cable charger so I always keep on buying them and these USB cables are convenient because there are Lightning and Micro USB Cable in one item. As for the Smartphone Projector I admit I bought it because it looks fun he he.


Saya selaku kehilangan kabel charger dan sering banget beli yang baru. USB charger yang ini praktis banget loh karena ada Lightning dan Micro USB cable dalam satu benda, jadinya saya tidak perlu bawa-bawa banyak benda. Kalau untuk Smartphone Projector saya iseng beli karena sepertinya seru he he.
Visit:
www.jakartanotebook.com
Apparel
- Cammie Collar from Berrybenka
- Samantha Kloom from Berrybenka
- Boyshirt from Cammomile Sleepwear
I wanted a mint colored tops and thought that it was cute, the shoes is also cute and it's been on my wishlist for a while. I saw a few of these 'boyshirt' on a lot of IG that sells fashion items but I had a friend that sells it with a high quality fabric and she gave me a special price too!!


Saya lagi pengen atasan berwarna mint dan waktu lihat di Berrybenka kok lucu juga ya? Sepatunya juga udah lama masuk wishlist akhirnya saya beli juga sekalian. Si 'boyshirt' ini sudah banyak saya lihat di IG yang jual fashion tapi berhubung saya ada teman yang juga jual dengan bahan high quality dan saya dikasih harga spesial akhirnya saya beli deh!!
Visit:
www.berrybenka.com
@cammomile_sleepwear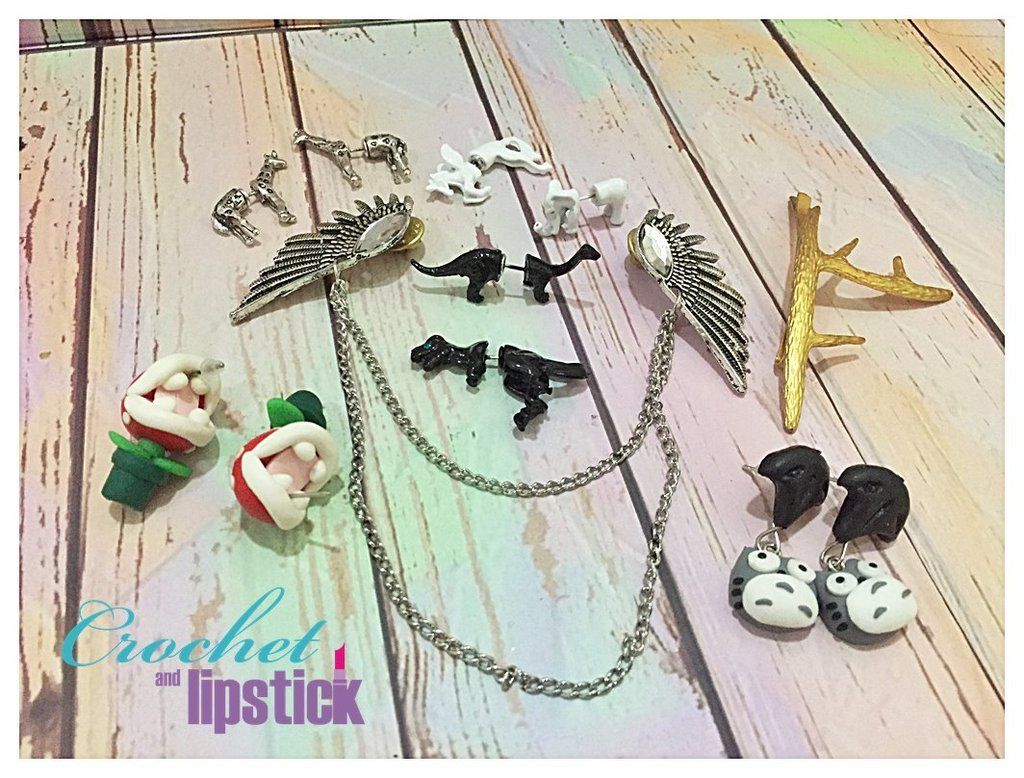 eBay Stuff Again
- Skinria Enzyme Powder Daily Wash Cleanser
- A bunch of impalement earrings (I'm addicted to this type of earrings now)
- Antler Hair Pin (so cute!!)
I think I'm addicted on bidding for cute cheap items on eBay....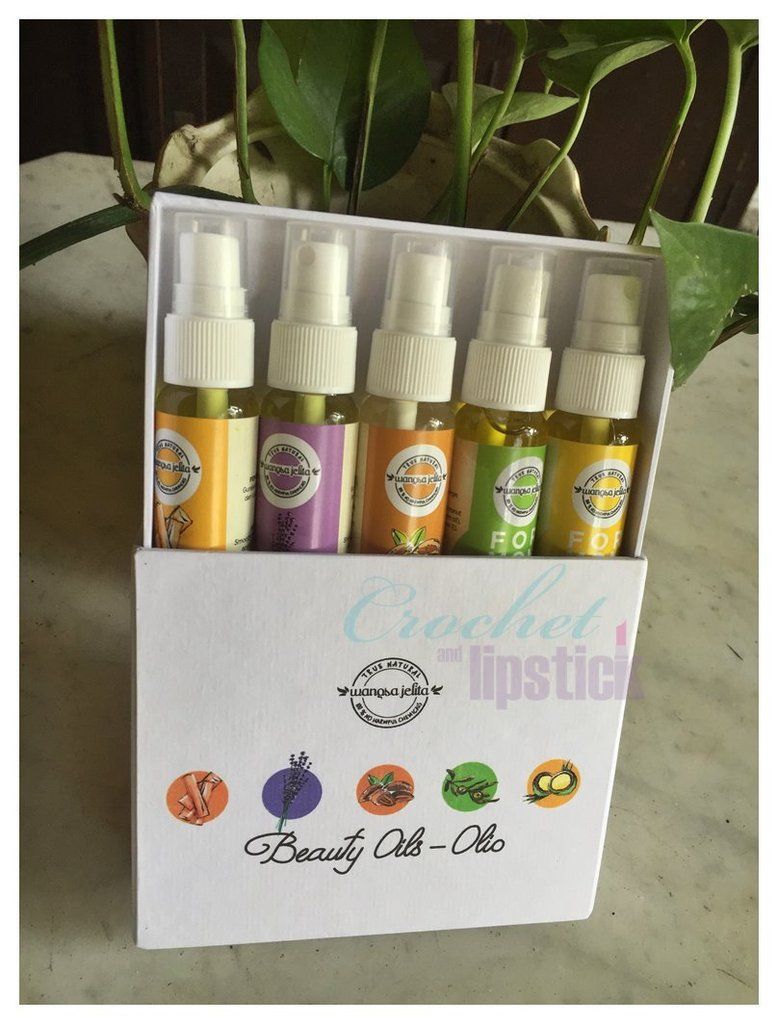 Wangsa Jelita Beauty Oils - Olio

I won this beauty oils set in their giveaway and I'm really excited to try them!! There are 5 of their beauty oil inside the Almond Beauty Oil, Lavender Beauty Oil, Sandalwood Beauty Oil, Olive Anti Stretch Mark Oil and Coconut Comforting Oil.


Saya dapat satu set beauty oil dari giveaway-nya Wangsa Jelita dan gak sabar mau nyobain satu-satu!! Ada 5 produk beauty oil di dalamnya yaitu Almond Beauty Oil, Lavender Beauty Oil, Sandalwood Beauty Oil, Olive Anti Stretch Mark Oil and Coconut Comforting Oil.
Visit
- Nivea Lip Butter
- Maybelline Baby Lips Candy Wow
It's a Birthday Gifts from my friend
Tata
.
Benefit the POREfessional
I won this from Benefit Indonesia twitter giveaway.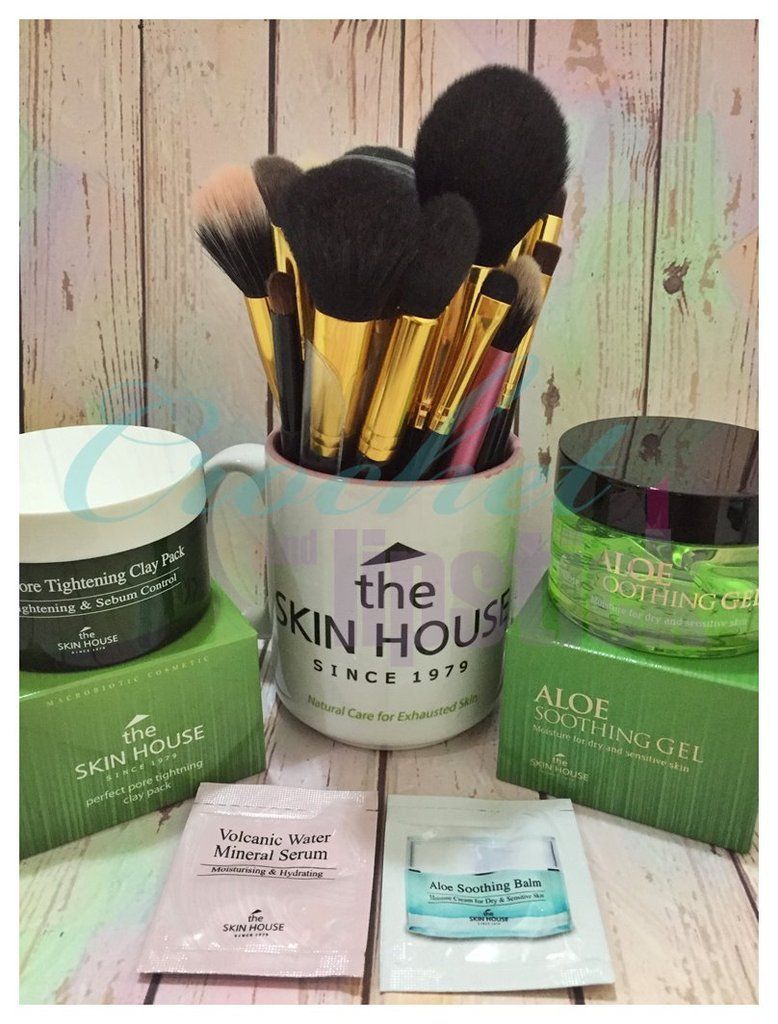 The Skin House
- Pore Tightening Clay Pack
- Aloe Soothing Gel
- Volcanic Water Mineral Serum sample
- Aloe Soothing Balm sample
- Mug
I got these from The Skin House Relaunch event goody bag. Haven't tried any yet but I will soon...


Saya dapat dari The Skin House Relaunch event dan belum saya coba samsek. Semoga bisa cepat dicoba he he he...
Add me on your list ^^
or maybe visit my Circle Lens Shop