Today's review is about a product that has gain quite a cult follower. It's the Ice Elements 2 Minute Miracle Exfoliating Gel and it's said to helps with any skin problems you have. I usually prefer this type of exfoliate because my skin is quite sensitive and peeling gel usually gives me better results. Nowadays my skin still has ups and downs but as far as exfoliation product goes it can now handle scrubs albeit not often.
Review hari ini adalah tentang suatu produk yang sudah banyak cult followernya yaitu Ice Elements 2 Minute Miracle Exfoliating Gel. Katanya sih produk ini bisa mengatasi macam-macam masalah kulit gitu deh. Saya sendiri memang lebih suka peeling gel model begini karena kulit saya sensitif dan acne prone jadi dengan peeling gel tetap bisa exfoliate tanpa menyenggol jerawat dengan scrub ceritanya. Kondisi kulit saya seperti biasa masih naik turun tapi untuk produk exfoliate berupa scrub sudah cukup bisa diterima kulit saya meskipun tidak bisa sering dan hanya saat jerawat dalam kondisi minimum.
Description:
This extraordinary new skin health management treatment uses a one of a kind new innovation that permits you to experience a perceptible change in only 2 minutes from the first occasion that you apply it. Intensive and deep cleansing beauty theraphy with all natural ingredients including; soothing aloe vera, natural botanical ingredients like Antarcticine & Klamath Blue Green Algae. With 8 in 1 formula that;
- Moisturizes
- Brightens
- Exfoliates
- Deep cleanse
- Tones
- Pore minimizing
- Hydrates
- Primes
Produk perawatan wajah dengan inovasi terbaru yang dapat memberikan perubahan hanya dalam 2 menit saja. Produk terapi kecantikan dengan bahan-bahan alami seperti; aloe vera yang menenangkan, bahan alami botani seperti Antarcticine & Klamath Blue Green Algae. Memiliki manfaat 8 in 1 yaitu;
- melembabkan
- mencerahkan
- pengangkat sel kulit mati
- pembersih secara mendalam
- menyegarkan kulit
- pengecil pori-pori
- menghidrasi
- menutrisi kulit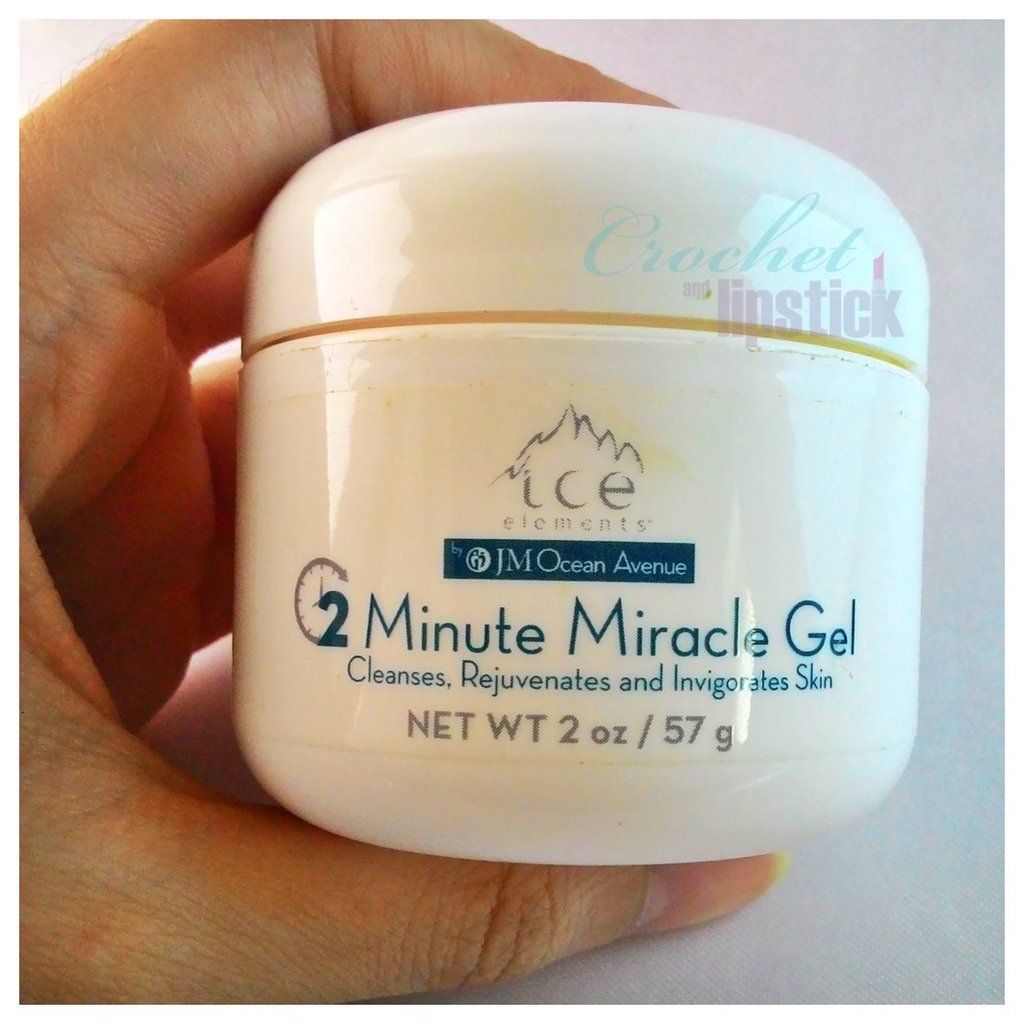 Packaging:
It comes in a regular plastic jar but it has a seal inside so you'll now it's fresh. It's pretty simple though white with dark blue lettering.
Kemasannya cukup standar dan simpel tapi di dalamnya ada segel jadi cukup yakin lah saya kalau produknya belum disentuh orang dan tidak terkena udara.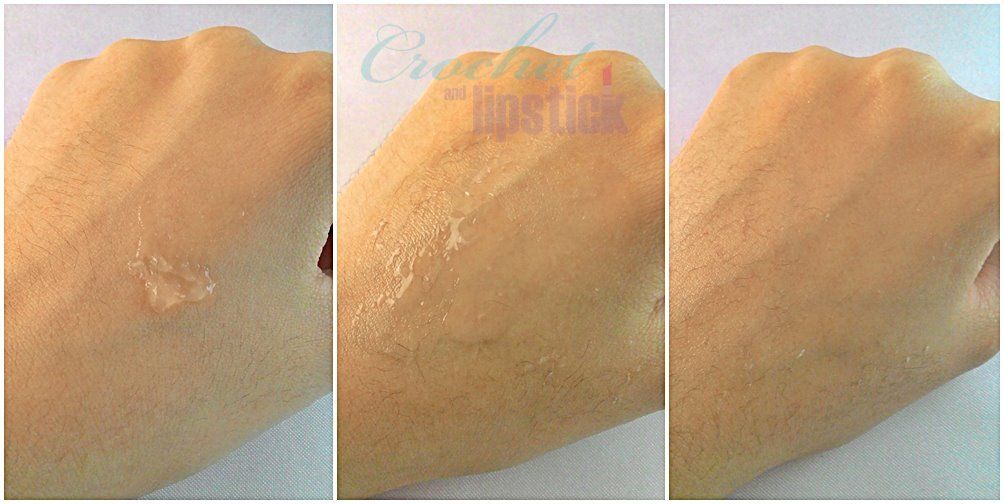 Texture:
It has a gel texture (Duh) and the color is pink!! Kinda cute ehh?? No scent whatsoever too.
Teksturnya gel yang agak kental seperti gel rambut dan warnanya pink!! Tidak ada bebauan yang mengganggu juga.
How to Use:
I usually take a decent amount, apply it on my face, wait for about a minute or so, begin to rub in a circular motion and the gel will began to liquify. If it doesn't liquify then wait for another 15-30 seconds before rubbing again. By each motion you'll feel that those dirt and dead skin cell will stick and like a snowball effect will turn into bigger ball of dirt. Darnn.. Big ball of dirt??
Cukup diambil sedikit saja, oleskan ke wajah tipis-tipis, tunggu sekitar 1 menitan, kemudian pijat secara perlahan dengan gerakan melingkar. Gelnya akan berubah menjadi cair dan sel-sel kulit mati beserta kotoran akan mulai keluar. Bila gelnya tidak berubah menjadi cair tunggi sekitar 15-30 detik lagi sebelum dipijat. Dengan setiap gerakan memutar kotoran yg muncul akan terasa semakin besar seperti efek snowball.
My Thoughts:
After using it I feel that my skin feels smooth and hydrated. Didn't feel any "miracle" though because the result is pretty much the same with other peeling gel. As you've probably known I have acne prone skin and still has a few acne here and there. So far while using this products I didn't have any reaction to it like stinging or irritation which is a plus because I tried a few other peeling gel and sometimes they sting.
Seperti produk peeling gel pada umumnya setelah menggunakan 2 Minute Miracle ini kulit saya terasa lebih halus dan lembut dan rasanya belum ada hasil yang "ajaib". Cuman memang selain lebih halus dan lembut produk ini membuat kulit terasa lebih lembab juga dan pada kulit saya yang sensitif dan acne-prone ini saya tidak merasakan efek negatif seperti perih atau iritasi. Soalnya ada beberapa produk peeling gel yang agak perih di kulit saya dan si 2 Minute Miracle ini bikin kulit saya lebih adem gituu..
To get the best results with this product I notice that it's better to use a thin layer and starts with one area at a time. I tried applying it like a mask all over my face and it didn't work as good and it was hard to rinse too. Ohh and make sure to apply this product on a dry face, not damp nor wet. So if I wore makeup that day I, what I do is I clean them first, wash my face, pat dry, wait for a few minute and then use the product.
Untuk mendapatkan hasil yang terbaik sebaiknya produk ini digunakan secara tipis-tipis dan dimulai dari satu area wajah sebelum pindah ke area lainnya. Saya pernah langsung mengoleskan gel ini ke seluruh wajah seperti masker dan hasilnya kurang mantab, produknya justru menempel begitu saja di kulit dan agak susah juga dibilasnya (entah kenapa). Selain itu pastikan juga wajah dalam keadaan benar-benar kering dan bukan basah atau lembab karena produknya lebih dapat bereaksi dengan baik pada kulit kering.
The product said that it's better to use it in the morning though so your makeup will last longer and I mostly use it in the morning too but I like to use it at night too so that my night cream absorbs better (at least that's what I feel anyway he he he).
Menurut hasil browsing saya tentang produk ini katanya lebih bagus digunakan pada pagi hari karena dapat membuat makeup lebih tahan lama dan biasanya juga saya pakainya di pagi hari tapi kadang-kadang saya juga suka pakai di malam hari supaya krim malam atau sleeping mask bisa menyerap dengan lebih baik (setidaknya sih menurut hemat saya he he he).
One thing that bothers me though that this products expire in three months!! I mean it's kinda expensive so I hope that it will last longer but after about three months or so the gel turns into this pink goo and luckily it's almost gone so I don't waste 500k. Tried the goo on my hand and it does exfoliate and gave that snowball effect but I was too scared to use it on my face so I toss it into the bin.
Satu hal yang cukup mengganggu dari produk ini adalah dia expire dalam 3 bulan saja!! Jujur aja ini barang belinya agak "mehil" menurut saya dan maunya sih bisa dipakai dalam jangka waktu yang lebih lama. Tapi setelah 3 bulan ternyata tekstur gelnya berubah menjadi cair dan untungnya memang tinggal sedikit. Si cairan pink ini pernah saya coba di tangan dan memang ada sel kulit mati yang keluar tapi berhubung takut untuk dicoba ke wajah akhirnya saya buang deh. Entah ini punya saya aja atau memang produknya berubah tekstur setelah 3 bulan saya kurang tahu.
Pro:
- exfoliate, hydrate, moisturize, brighten | eksfoliasi, menghidrasi, melembabkan dan mencerahkan
- no irritation or sting | tidak ada iritasi maupun rasa perih
Cons:
- expensive!! | mahal!!
- only last 3 months!! | kadaluwarsa setelah 3 bulan
Repurchase?
Nooooo
Where to Buy?
Add me on your list ^^
or maybe visit my Circle Lens Shop